Prairie View Interscholastic League Coaches Association
"Remembering the Past With Pride"
In the Media
Texans continue to make Black history in sports
TEXAS - Texas has a rich sports history that would be incomplete without the contributions of Black athletes and coaches. The current landscape of Texas sports is where it is because of integration. Athletes like Jerry LeVias, Julius Whittier and Retha Swindell opened doors for those who followed. Now, people like Robert Brown, Toyelle Wilson, Teri Saunders and Clay Myers are keeping those doors open.
Full Article
Nearly a century later, L.C. Anderson HS recognized for football state championships
KVUE - History of Black Texas high school athletics looks for permanent home
PVILCA 43rd Annual Banquet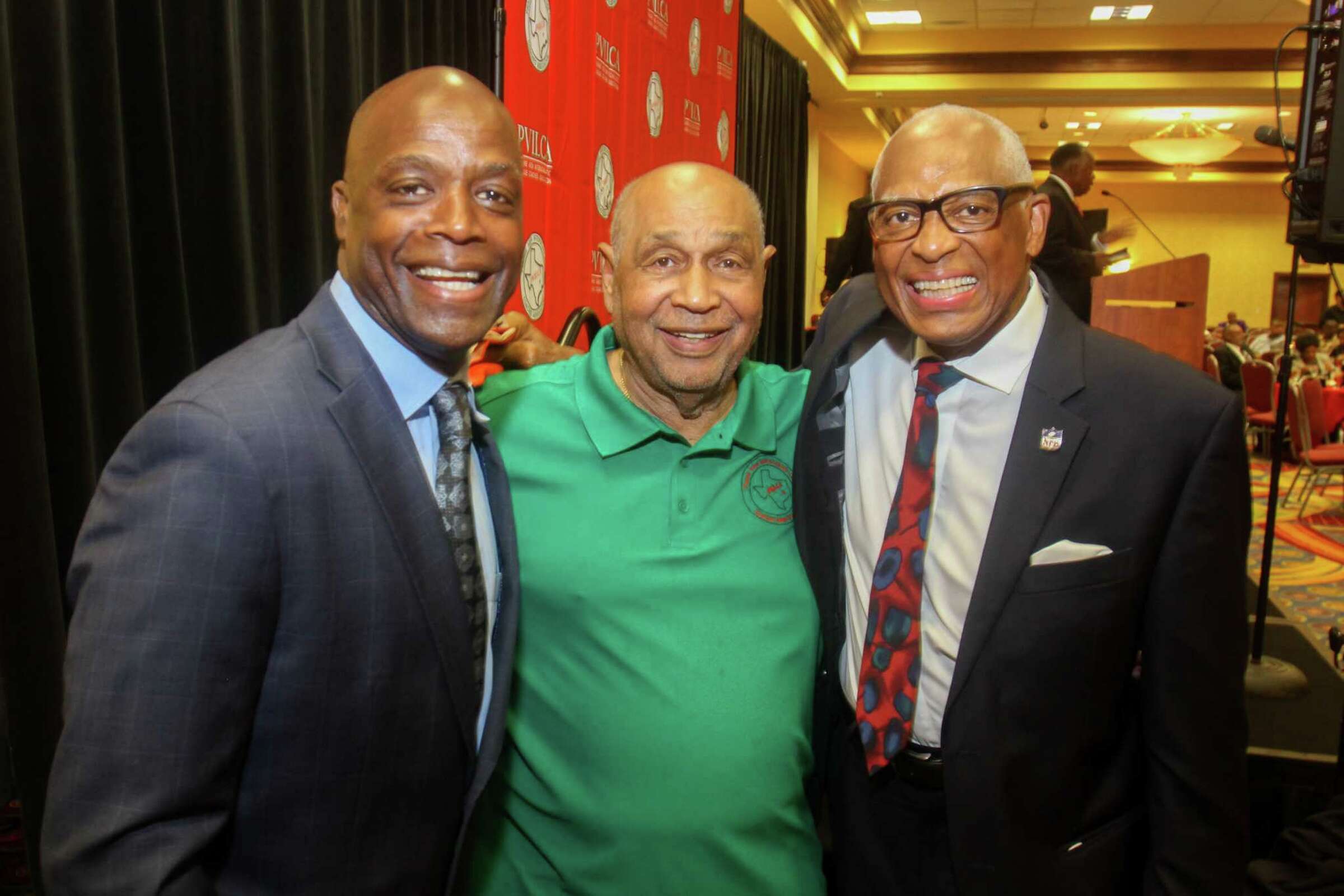 Full Article
The PVIL Legacy in Texas
Thursday Night Lights - PVIL
2016 Banquet Video
2016 PVILCA Banquet - Blacks In Motion
Cheryl's induction in the PVILCA Hall of Fame 2015
2014 PVILCA Banquet - Blacks In Motion
PVIL Legend - Ernie Banks
2012 Chairman of the Board Interview - Robert Brown
2012 Board Member Interview - Leon "Big Hamp" Hamilton
2012 Guest Speaker - Delvin Williams, former NFL All Pro Running Back
2012 Inductee Interview - Charlie Brown
2012 Inductee Interview - Ray Seals
2012 Inductee Interview - Beverly Day Humphrey